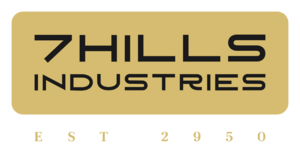 7Hills Industries are a small but specialist organisation with a focus on trading, mining, land acquisitions as well as construction, exploration and corporate security.
They welcome all players regardless of experience and promise to help citizens to get started with their new life in Star Citizen.
As an organization, 7Hills industries supports its members and rest of the humanity and beyond.
7Hills Industries aims to grow with the verse and at present that means a small but dedicated team of fellow explorers who have each other's back as we carve out a destiny amongst the stars and most importantly, have fun while doing it.
History
2950 - 7Hills is founded 20th september and the first official board meeting was held 11th november. Work to build and prepare the organization for the future is ongoing and great focus is placed on recruiting and building alliances.
2951 - Training of our members in basic knowledge in our operations, set up of processes and recruitment is what the leadership has focused on.