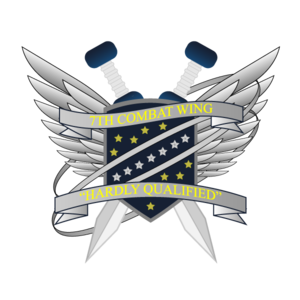 Orion Defense Industries
Orion Defense Industries was founded September 22, 2941 by former UEE Military personnel who grew intolerable of the bureaucratic ways of the UEE Government, and its inability to safeguard the galaxy. The first few months of O.D.I's existence was nothing but the corporation's structural development and silent recruiting in the outer star systems. A headquarters for all corporate operations is established, including a training facility for the incoming recruits. It was during this phase that O.D.I's core principles were defined, and its cult-like attitude sculpted.
Only 4 months after its creation, Orion Defense Industries forms the Ninth Fleet in January of 2942. The Ninth Fleet coordinates all military operations for O.D.I, and is lead by ADM XETA and VADM Jonny Leero, with CMCPO Stewart McCoy as the chief of all enlisted personnel. Many units find the Ninth Fleet to be their home, the three notable ones being:
7th Combat Wing "Hardly Qualified" (active January 2942 - present)
13th Marine Expeditionary Unit "Lucky Thirteen" (active February 2942 - present)
Pathfinder Team 1 (active May 2945 - present)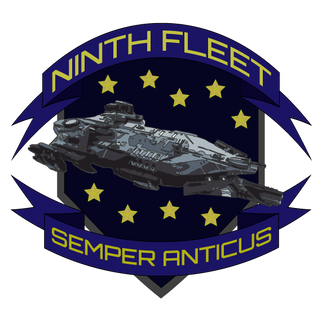 Shortly after the Ninth Fleet's creation, Orion Defense Industries goes from being just a whisper among the outer reaches of human occupied space, to one of the galaxy's predominant private military corporations.
From March to July of 2943, a significant portion of the Ninth Fleet got lost due to a slip-space malfunction. A massive operation was set in motion to recover the missing ships and their crew. All ships, except for the OS Nightingale and her crew, were found. The search continues for the ill-fated frigate, although recent attempts are starting to look doubtful.
Almost three years after Orion Defense Industries' establishment, In August of 2944 The UEE officially recognizes O.D.I as a legal entity. The UEE Government was reluctant to acknowledge us due to the years of feuding between our members and the UEE Military.
In November of 2944, O.D.I in a push to become more self-sufficient, made its first introduction into the mining and salvage field. Instead of sourcing necessary materials for ship repairs from other corporations, O.D.I decided to replace this expense with it's own operation. In the long run saving credits and providing another source of income for the corporation.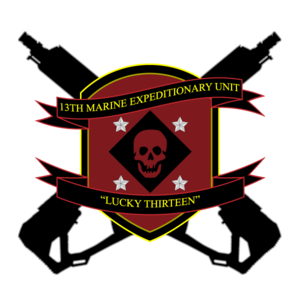 Orion Defense Industries was struck by another unfortunate event in April of 2946. A forward deployed scout sniper team, sent to Mya in the Leir System, was captured by a group of bandits who discovered them scouting out their base. By the time the rest of their platoon got there it was too late. Many of the marines in Force Recon wear a cyan band during the month of April to honor them, and some even engrave their lost brothers' names into their gear.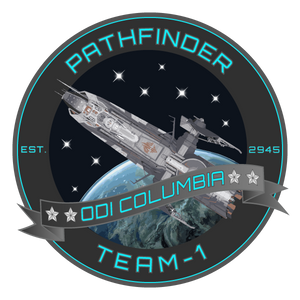 On October 5, 2946 the UEE implemented the Militia Mobilization Initiative. O.D.I used the initiative in order to gain new military ships that were previously unavailable to the public, and bought many other fighter craft and troop transports that we're being subsidized with bulk purchase.
For much of 2947, Orion Defense Industries has been working on improving its military force and presence in the galaxy. We have been actively recruiting ex-military from the UEE Navy and Marines to make up our junior officers and senior enlisted members. In addition, we have been formulating new ways to organize our corporation, and creating a better work environment for all members.
Today Orion Defense Industries is the first choice among many for defense services. Scientist and explorers hire us to protect them on their endeavors. Settlers of newly founded colonies contract out O.D.I to help secure a place for them to live, and provide continued security long after. We also assist corporations with ship escorting along dangerous routes, and retrieve sensitive data lost in wrecks. The UEE Government also contracts us to perform a multitude of tasks, despite our distasteful history with them. And in the process, Orion Defense Industries has became a name feared by pirate syndicates and Vanduul clans across the galaxy.
Orion Defense Industries' Creed:
"I am the proud member of a team whose motives and ambitions are far greater than my own. It is a privilege and honor to be among the many others who make it their personal desire to achieve such aspirations. I represent the fighting spirit of this force and all it holds dear. I will obey the orders of those appointed over me and respect my brothers and sisters equally. I proudly serve this team with Honor, Courage, and Commitment."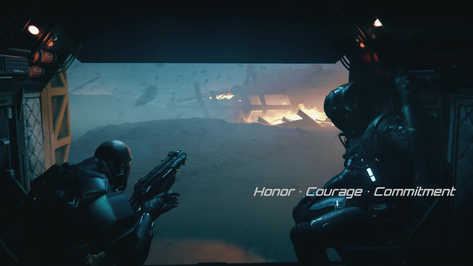 Departments
Operations
Handles Essential Organization Functions
Oversees Space, Air and Ground Missions
Directs Special Warfare Operations
Intelligence
Conducts Reconnaissance Missions
Space and Planetside Pathfinding
Data Collection
Medical
Administers Medical Research
Assist the Crew with Medical Attention
Partake in Combat Operations as Corpmen
Logistics
Keeps the Organization Stocked with Supplies
Superintends Ship Repairs, Upgrades, and Weaponry
Organizes Mining and Salvage Operations
Command Structure
E-1 Crewman Recruit - CR
E-2 Crewman Apprentice - CA
E-3 Crewman - CN
E-4 Petty Officer Third Class - PO3
E-5 Petty Officer Second Class - PO2
E-6 Petty Officer First Class - PO1
E-7 Chief Petty Officer - CPO
E-8 Senior Chief Petty Officer - SCPO
E-9 Master Chief Petty Officer - MCPO
E-9* Command Master Chief Petty Officer - CMCPO
Marine Enlisted:
E-1 Private - PVT
E-2 Private First Class - PFC
E-3 Lance Corporal - LCPL
E-4 Corporal - CPL
E-5 Sergeant - SGT
E-6 Staff Sergeant - SSGT
E-7 Gunnery Sergeant - GYSGT
E-8 First Sergeant - 1SGT
E-9 Sergeant Major - SGTMAJ
Naval and Marine Officers share the same ranking system.
Warrant Officer:
W-1 Warrant Officer - WO1
W-2 Chief Warrant Officer - CWO2
W-3 Chief Warrant Officer - CWO3
W-4 Chief Warrant Officer - CWO4
W-5 Chief Warrant Officer - CWO5
Officer:
O-1 Ensign - ENS
O-2 Lieutenant Junior Grade - LTJG
O-3 Lieutenant - LT
O-4 Lieutenant Commander - LCDR
O-5 Commander - CDR
O-6 Captain - CAPT
Flag Officer:
O-7 Rear Admiral - RADM
O-8 Vice Admiral - VADM
O-9 Admiral - ADM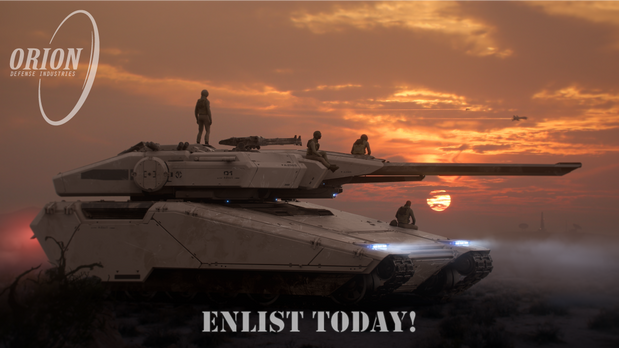 Organization Roles:
Enlisted:
Enlisted personnel are the backbone and physical strength of our organization, roles are assigned based on the recruit's request and our current demand. Enlisted roles can always be changed by putting in a formal transfer request to your commanding officer.
Boatswain's Mate
Hospital Corpsman
Logistics Specialist
Communications Specialist
Engineering Technician
Gunner's Mate
Intelligence Specialist
Master at Arms
Infantry (Marine)
Reconnaissance (Marine)
Special Warfare Operator (SpecOps)
Officer and Warrant Officer:
Officers are the leadership and management of our organization, their responsibilities range from low-level management to the highest levels of command.
The designation of warrant officer is for those who are highly skilled and specialized officers selected from the chief petty officer ratings. By becoming a warrant officer, enlisted personnel forfeit climbing up in command to instead be department leaders.
Space Warfare Officer
Special Warfare Officer (SpecOps)
Medical Corps Officer
Supply Corp Officer
Intelligence Officer
Engineering Duty Officer
Navigation Officer
Flight Officer
Infantry Officer (Marine)
Reconnaissance Officer (Marine)
Pathfinder