Cass Vallon
Race
Human
Gender
Female
Born
2946 (before)
Role
Communications Officer
Actor
Kezia Burrows
Job Title
Comms Officer
Workplace
UEES Stanton
Branch
UEE Navy
Years of Service
2946 (before) - Present
Cass Vallon is the Comms Officer on the Bridge of the UEES Stanton.[1][2] She is portrayed by Kezia Burrows.[3] She introduces herself as 'Lieutenant', but wears the same rank insignia as Steve Colton, a Lieutenant Commander.[2]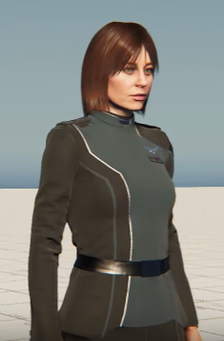 References