Comm-Link
:
An Update from Chris Roberts - 2012-10-19
From the Star Citizen Wiki, the fidelity™ encyclopedia
This page is rehosted content from the Roberts Space Industries website.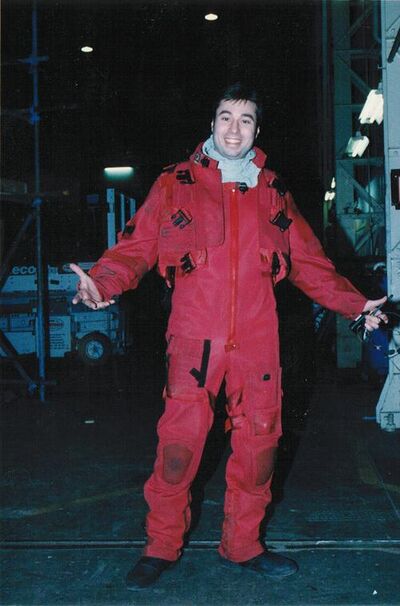 WOW!
Thanks to everyone backed us over these past 24 hours. We had our biggest day outside of the announcement day. Kickstarter alone brought in $155,270, hitting 30% of its goal in just 24 hours from when we launched and the RSI site brought in another $79,000.
Between the two totals we are at over 60% of our initial target after 9 days, which means that this project is going to happen and it will be about how much beyond this we can go. Remember that the more we raise the more content I can pack in from the outset and louder message we send to the world that Space Sims are very much alive.
So thank you to everyone that backed for the first time, or backed again because you're such a big supporter!
It makes me proud, humble and determined to make the best game I possibly can as you all deserve nothing less.
As we showed yesterday by listening to feedback on providing Kickstarter as an option we hear you loudly on the ship specifications. We've had the general specifications worked out for a while, but I've been holding off on sharing as I want some early conceptual work to share along with the descriptions because I believe a picture is worth a thousand words!
But as you would like to know sooner rather than later our plan is to publish the descriptions once the upgrade feature is functional, which the web guys are aiming to have online by Monday.
In addition we plan to do a Reddit AMA on Monday. We'll provide a link here when that is live.
Finally if you go to the Star Citizen section on the home page you will see that it now connects to our game overview and FAQ. This will be the living document that we update the game's design and feature list as we describe them and also will be where the FAQ will live. Please check it out!