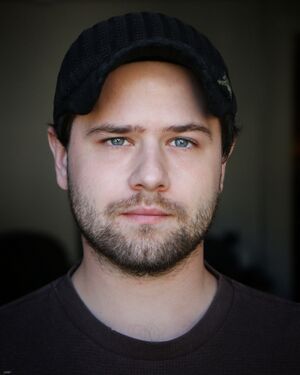 Elijah McNeal is a freelance concept artist. He was previously a concept artist at CIG Austin in 2013.[1] He did a lot of early concept arts and illustrations on vehicles, environments, and props.[2]
Trivia
He previously served in the US Navy.[2]
He came into contact with Chris Olivia through a mutual friend that was his rigging instructor while studying animation in college. CIG is his first studio, he started working here before he graduated from  The Art Institute of Dallas.[1]
He did some minor work for  Transformers Prime, coloring for promotional art on  Ben 10, and he did multiple package illustrations for  Skylanders Giants (Eye Brawl, TreeWrex, Stump Smash, among others) while he was an intern during his college education.[1]
Links
See also
References