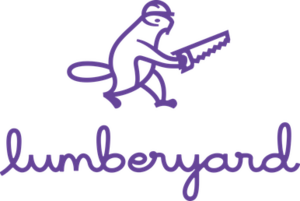 Amazon Lumberyard is a cross-platform game engine developed by Amazon and based on CryEngine, used to develop Star Citizen and Squadron 42. It replaces CryEngine and became the foundation of Star Engine.
Background
Since the beginning of the project, Cloud Imperium Games (CIG) had to make a huge number of changes to the CryEngine code and tech to enable CIG to deliver Star Citizen.  While the original CryEngine had great strengths in many areas like rendering and cinematics the needs of the game were well beyond what came 'out of the box'.  So CIG has changed significant parts of the engine for their technology over time, such that only a baseline of the original engine truly remains.[1]
When Amazon announced Lumberyard in February 2016[2], CIG were immediately interested as it was based on CryEngine but specifically designed for online games, utilizing the power of Amazon's AWS Cloud Services and their Twitch streaming platform. Amazon's focus aligns perfectly to CIG's as they have been making significant engineering investments into next generation online networking and cloud based servers.  Making the transition to Lumberyard and AWS has been very easy and has not delayed any of CIG work, as broadly, the technology switch was a 'like-for-like' change.[1]
In addition Amazon AWS data centers are spread around the world from North America to South America, Europe to China to Asia Pacific, which allows CIG to better support the many backers across the globe as CIG scales up Star Citizen.[1]
Having the backing of a large company with means, lots of engineers, was also a factor, as was the amont of support and progress compared to CryEngine.[3]
Finally, Amazon has made Lumberyard freely available for anyone building their own game. That means that technically-inclined members of the community can have a better view 'under the hood' of the game than ever before. It's also a great path for anyone interested in game development professionally.[1]
CIG began discussing a potential license agreement with Amazon in March 2015.[4]
By an agreement dated April 30, 2016, Amazon granted CIG a license to use in Star Citizen and Squadron 42 not only Lumberyard, but also the version of CryEngine that was then embedded in the games' source code.[5]
The move to Amazon Lumberyard was officially announced on December 23, 2016.[6]
References