Comm-Link
:
2541 - Awfully Crowded in My Sky/fr
From the Star Citizen Wiki, the fidelity™ encyclopedia
This page is rehosted content from the Roberts Space Industries website.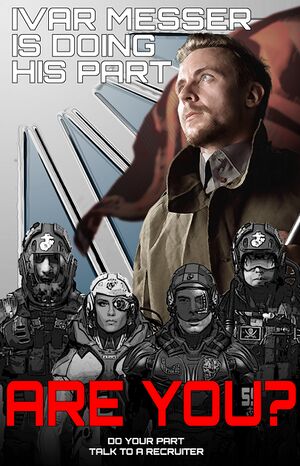 Comme l'UPE maintenait une tension froide avec les Xi'An près de Terra à l'Est, nous n'étions toujours pas contestés dans les systèmes à l'Ouest de la Terre. C'était sur le point de changer

Les Tevarin étaient environ cent ans derrière les humains sur le plan technologique. Ils commençaient à peine à quitter leur monde natal de Kaleeth. Les Tevarins adhéraient à un principe de guerrier rigide, honorant le devoir et la fidélité comme des vertus. Ils n'étaient pas une espèce sanguinaire, ils honoraient simplement l'art du combat.

Désignation du système d'UPE : Elysium Date de la découverte : 15 novembre 2541
Jump-Point NavDirections U/L: Kellar Lench [Pilote/n.C.]
Évaluation du système : Sur Elysium IV il y a une espèce indigène qui se fait appeler les Tevarin. Bien que sensibles et intelligents, ils n'ont pas évolué à notre niveau technologique. Recommandons d'établir le contact et de les amener à l'UPE. C'est une merveilleuse occasion d'élever l'espèce à l'ère moderne.
L'UPE a tendu la main aux Tevarin. Ils n'étaient pas intéressés à établir des relations diplomatiques ou même notre technologie. Ils s'intéressaient à nos systèmes. Ainsi, la première guerre inter-espèces a commencé alors que la plupart des guerres commencent, sur un territoire.

Tandis que la guerre des Tevarin commençait à s'intensifier, les militaires craignaient que le conflit à l'Ouest encourage une attaque Xi'An à l'Est et institue un projet. Heureusement, un officier jeune et ambitieux, Ivar Messer|Ivar Messer, a attiré l'attention du public quand il s'est distingué dans la bataille d'Idris IV. L'UPE s'en est rapidement rendu compte et a fait de Messer le visage de la guerre des Tevarin.

<languages/>