Quick facts:
Optimum Module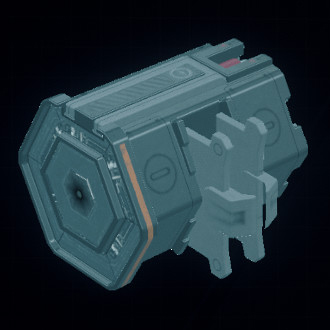 Occupancy
4.785 KµSCU
0.00479 SCU <br />4,785 µSCU <br />
Catastrophic charge rate
-80 %
Length
20.56 cm
0.21 m <br />0.00 km <br />
Width
19.71 cm
0.20 m <br />0.00 km <br />
Height
14.76 cm
0.15 m <br />0.00 km <br />
The Optimum Module is a mining module manufactured by Musashi Industrial and Starflight Concern. The Optimum module enhances mining safety by enhancing laser stability and significantly reducing the catastrophic charge rate. This is achieved by reducing the overall power of the mining laser, thereby ensuring increased safety. The module's advanced technology ensures that mining operations are conducted with minimal risk to personnel and equipment. The Optimum module is a reliable and efficient solution for mining companies seeking to improve safety standards and minimize the risk of accidents. With its cutting-edge features, the Optimum module is a valuable addition to any mining operation, providing enhanced safety and peace of mind. [1]
Universe availability
References
↑ In-game survey.

 

Alpha 3.19.1 -

 

Star Citizen. Retrieved 2023-07-26