The Only Constant refers to the name of a film set owned by Cloud Imperium that is used to host video content and livestreams. It is built after the look of a Constellation Phoenix. It is located in the new Manchester office.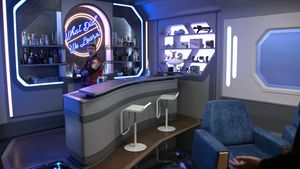 It was already in use prior, but then fully revealed and shown to the community during CitizenCon 2022.[1]
Elements
It features a host desk, guest chairs, a bar, and a window pane with a built-in screen, allowing them to display different types of background. There are also several cabinets in the background with a number of science fiction related items in them.
Behind the bar, there's a neon sign saying "What did we learn?". A phrase that typically ends every episode of Inside Star Citizen.
Dedication plaque
Displayed items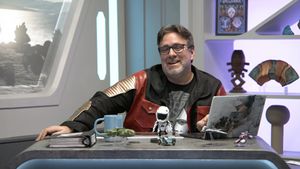 Seen in random places
Drinks from the Star Citizen universe
Bar cabinets
Items from the official merch store:
Cabinet behind host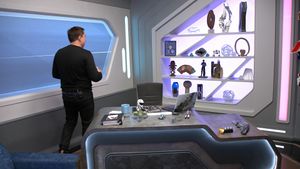 Helmet wall replicas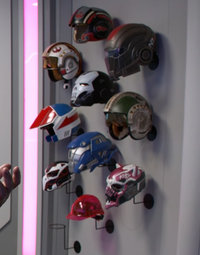 References