FBL-8u Undersuit
Manufacturer
Clark Defense Systems (CDS)
Type
Undersuit
Classification
Flightsuit
Main set
FBL-8a
Sex
Unisex
Base price
1,063 aUEC
Production state
Introduced in Alpha 3.11.1
Capacity
Weapon
1x S1
Utility item
1x S1
Consumable
2
Magazine
2
Grenade
0
Environment protection
Temperature
-30 / 60 °C
Pressurized
Yes
Damage resistance
Physical

+10%

Energy

+10%

Distortion

+10%

Thermal

+10%

Biochemical

+10%

Stun

+15%
The FBL-8u Undersuit is a flight suit manufactured by Clark Defense Systems. There are no base variant of the item.[1]
In-game description
The FBL-8u is the first CDS undersuit to utilize the manufacturers new orb-weave technology that produces an impressively light yet strong material that can withstand the rigors of space travel. Originally developed to pair perfectly with CDS's FBL-8a light armor, it remains compatible with other armor sets.
Buyable at/Model
Model type

Arctic digital camo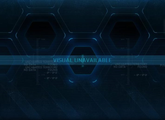 Desert digital camo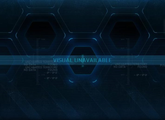 Red coloring with gold accent Armor componentsedit source
Armor components
Development
References