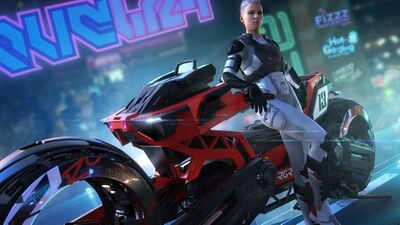 Cargo
0 SCU
0 KµSCU <br />0 µSCU <br />
Standalone
$ 35.00
€ 35.35 <br />£ 29.75 <br />
Warbond
$ 30.00
€ 30.30 <br />£ 25.50 <br />
Availability
Time-limited sales
Length
3.7 m
0.0037 km <br />370 cm <br />
Width
2 m
0.002 km <br />200 cm <br />
Height
2 m
0.002 km <br />200 cm <br />
The Tumbril Ranger RC is a variant of the Ranger focused on performance, speed and racing. With a streamlined frame, proprietary X-TEC adaptive tread tires, and Reactive Response precision steering and breaking, the Tumbril Ranger lets you embrace the renegade spirit of the open road while staying thoroughly grounded. Put the hammer down and pump up the adrenaline with the Ranger RC, tuned for maximum speed and response with advanced propulsion and chassis technology.[1]
Brochure description
Harness blistering speed with an aerodynamic nose, uprated propulsion, and fade-reducing brake cooling.
Specifications
Radar
Computer
Power plant
Fuel tank
Model
Series variants
| Image | Name | Description |
| --- | --- | --- |
| | Ranger CV | Focused on endurance, range and couriering. |
| | Ranger TR | Focused on firepower and combat. |
Gallery
References